Prior to Christmas, Orotoro, the restaurant chain specialized in burgers, is opening its first restaurant, in Bucharest's Romană Square area. As the launch is just a few days away from Christmas, Rusu + Borțun communication agency created a special product available only in the Romană restaurant during Winter Holidays. The holiday-themed product, the almighty Cozoburger, is a combination of the Romanians' Christmas favorite dessert cozonac and Orotoro's star-product, the meat-for-real burger. The idea was turned into reality with the help of Chef Iosif, in charge of the entire Orotoro's menu.
"Opening the Romană restaurant is part of our expansion strategy. We aim to also be present in the city center, to be more accessible for our clients and to diversify their interaction with our brand. We believe that Romană area is the perfect spot for the business to bloom. And the association between the opening of the first flagship restaurant and the creation of a unique product was a challenge we accepted without any hesitation. I really liked the idea of ​​combining the holiday spirit with our star product and the result is a very tasty one", said Georgios Malideros, owner Orotoro.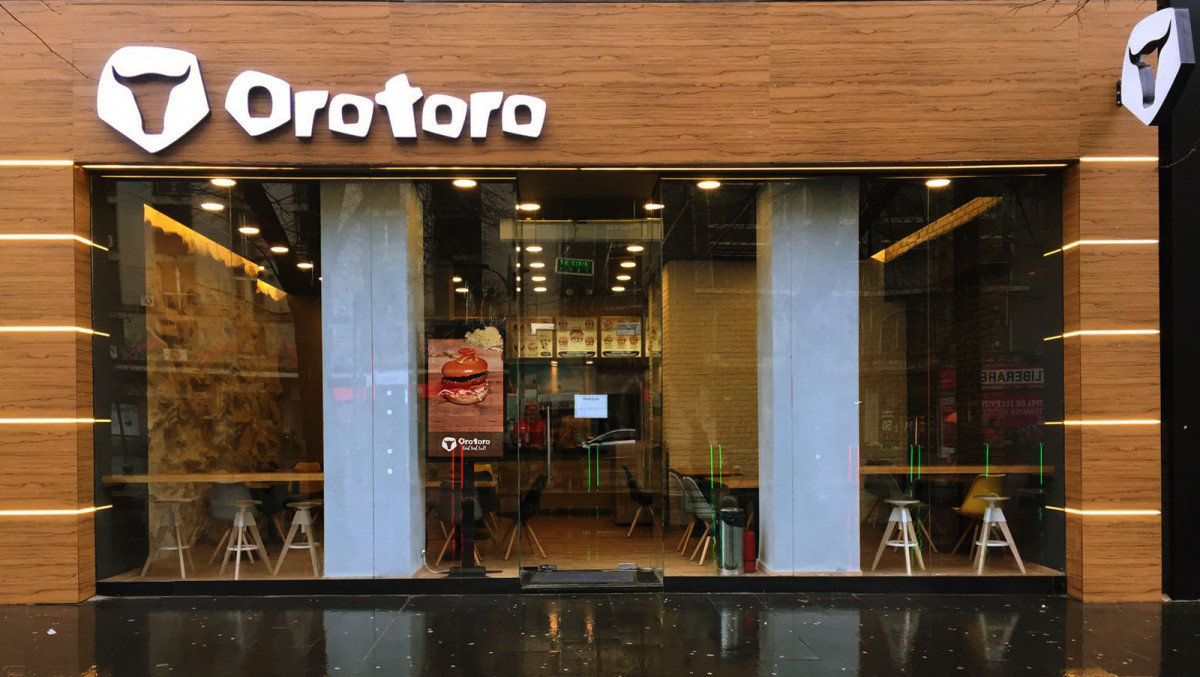 The Orotoro restaurant from Romană completes the scenery of fast-food restaurants with the carnivorous' preferred choice: the meat-for-real burgers. And because the real carnivores would not give up on meat even at dessert, Orotoro seized its chance to make them happy during Winter Holidays with the Cozoburger.
"The challenge was to announce a burger restaurant in the context of a traditional celebration with strong symbols. That's why our proposal was to create a product with a funny twist, illustrative for the Orotoro brand. Hence Cozoburger, the maddest Christmas burger", Mihaela Neaţu, Group Creative Director Rusu + Borţun.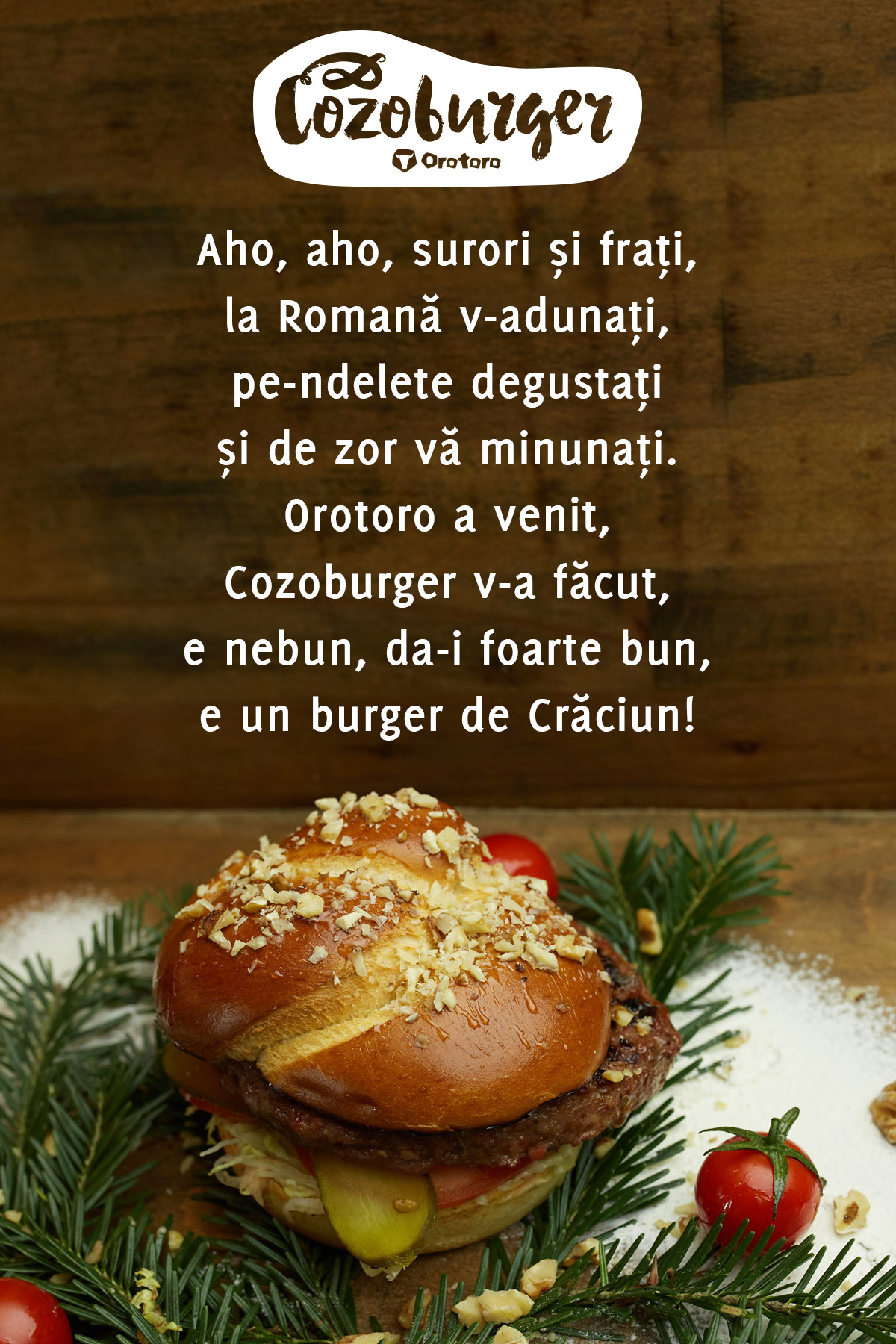 Cozoburgerul, the orotorian Christmas announcer, is a hybrid between the delicious nut-stuffed sweet-twisted dough of the mighty dessert cozonac, and an Orotoro special burger made of wild boar meat. The sweet-salted contrast gives a surprising blend to the cozonac-burger, transforming the classic burger into a novelty product with much more appeal to the young audience. Giving a fun twist to the well-known product, the spoiled burger of the Orothorians is a brave reinterpretation of a fragment of Romanian tradition.
For further info click here.